Love Charlotte / Mission Charlotte Coalition Meeting – August 20, 2019
Moderator, Vivian Richardson, Director Community Engagement – Love Charlotte
Opening Prayer. Pastor Leon Threatt
Intro of First Time Attendee:
Yvonne Hicks, Releasing Heaven Ministry
John Whaley, The Rooftop US
Eire Benton, Encounter
Jeff Medford, Strategic Alliance, Int'l
Caroline Wienecke, Restore Global
Terrance Bridges, Church Charlotte
Kirby Anthony, Kingdom Fellowship
Barbara Peacock, Barbara Peacock Ministries
Ron Coleman, SERGE
Special Reports:
Light Rail Prayer Journey … Don Rhodes

Strategic stops for prayer walk
Able to get birds eye view of City
Downtown & Campus of UNCC

Seek God for the City Prayer Guide… Jim Quick

City of Charlotte will be on the cover.
Churches, ministries can pre-order from web-site (loveclt.org) Company will print 20K
Submit ads and calendar of events for 2020

Bless Every Home… David Ingressia
                 Call to Action: Sign up individually at BlessEveryHome.com – More robust info highlighting Charlotte is forthcoming
Hope for Charlotte … Kevin Williams…sponsored by LoveClt w/BGEA Rapid Response Team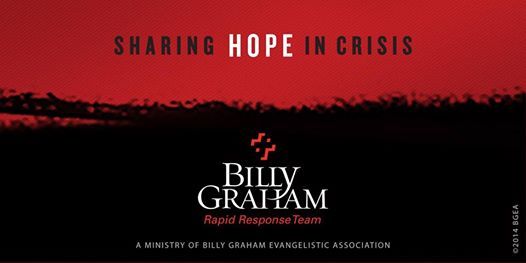 The Hope in Crisis training will be offered in Charlotte in 2020.  A Leaders and Pastors introduction planned for tentatively for November 7th & 12th Place and times TBD.
During the meeting 11 Churches/Ministries signed up to host training beginning in January.
Bridge Out of Poverty… Ed Spencer 607-769-0767  
PowerPoint presentation…'Bridge the Divide'

Empower People/Build Community…Person born in poverty in Charlotte has a 4.7% chance of moving up!
The Community's mindset and understanding of poverty must change. This changes the goals and the rules and the Outcomes
Task Team Breakout: (Met for 30 minutes and back with debrief)

Love Charlotte Media Team
Intercessory Mobilization Task Team

Prayer & Ask strategy
Form networks around city and metroplex
Develop handout for daily prayer
Establish Day-A-Month Prayer 21 day Prayer Guide for School forthcoming

Bless Every Home
Marketplace

Bridges Out of Poverty workshops
C3 …Christian Chamber of Commerce to mobilize marketplace/business

Neighborhoods Connection Team

CMPD Ambassador Training…350 to date

Seeking additional training sites for Ambassador training

BGEA Rapid Response Team's Hope in Crisis Training

Leaders training to take place in November (dates, time, places TBD)
Seeking host sites to begin neighboring training in January
Theo Shaffer (CMPD Chaplain) Partnerships available:

Neighborhood networks
Pastors & Cops
Chaplains
  Call To Action:
Donate at LoveClt.org
Sign up for Bless Every Home (blesseveryhome.com)
Place Order for Seek God for the City Special Charlotte Edition…orders booklets and reserve ad space on LoveClt.org
Register to volunteer with Dream Center's Neighborhoods – Reid Park, JT Williams, Thomasboro
Upcoming Events:

August 23rd "Not On My Watch" Prayer Service – West Charlotte High School 2219 Senior Drive, Charlotte 28216 7:00 – 9:00 pm
August 24th Derita Community Celebration…Theresa C Elder Park
August 27th Charlotte Fire Department Community Stakeholders Input Session…contact Vivian for more information
September 19 Church and Culture Conference…. Mecklenburg Community Church…registration required
October 6, 13th, 20th – ForClt…Unified Sermon Series…Sign Up https://forcharlotte.org/resources/unified-sermon-series/